Focus on a greener future.
Partnering with some of the biggest names in construction and development, the team at Focus Environmental hold some of the most sought-after skill sets in the country and are often asked for by name to ensure the integrity of sites across the country.
With a wide range of technical and consulting services, risk and liability management are taken to the next level with our systems and processes that protect our clients, your people, projects and the community.
Having worked for some of the most recognisable developers, education institutions, municipal councils, hospitals and more, don't take the risk with your environmental management…Focus on ensuring your project's success.
Occupational Hygiene
Our team offers a comprehensive project management solution for the monitoring of hazardous substances and the removal of hazardous materials including final site validations for businesses and organisations nationally.
Asbestos Monitoring
Noise Assessments
Inspirable and Respirable Dusts
Division 5 & Division 6 Asbestos Assessments
Sampling for residual drug contamination (Clan lab meth, drug house etc.)
Indoor Air Quality Assessment and Management
Air Conditioning System and Air Flow Rate Assessments
Ventilation and Illumination audits
Exposure Assessment for Airborne Contaminants
Environmental Assessment & Remediation
Whether you require an environmental site assessment, environmental action plans, waste management plans or environmental monitoring services, we offer a comprehensive environmental solution.
Phase I & Phase II environmental site assessments
Pre-purchase and divestment due diligence assessments
Legislative compliance audits
Ground water well installations and monitoring
Environmental, construction and soil management plans
Trade waste and emissions air/water/land assessments
Underground storage tank in and ex-situ removal / validations

Asbestos Laboratory Services
Offering a full suite of asbestos laboratory services, our laboratory team is eager to provide accurate, fast and cost-efficient analysis solutions for your needs. Our laboratory team have a combined total of 20 years' experience in the laboratory methods for analysing asbestos in materials and air required by Australian OH&S Regulations.
Asbestos fibre counting (NATA Accredited)
Background, control and clearance monitoring for asbestos (NATA Accredited)
Asbestos managements plans and removal planning
Asbestos identification in bulk material and soils by AS 4964 including dispersion staining (NATA Accredited)
Asbestos awareness training
Leak/pressure testing of enclosures for friable asbestos removal

Mould, Bacteria & Moisture Assessment
Our team work to provide mould, bacteria and moisture testing services for residential, commercial and industries properties and environments. We work to remove health concerns associated with mould, bacteria and moisture and create a safe environment.
Mould, bacterial and moisture assessments
Pre remediation testing
Post remediation verification testing
Sewage contamination assessment
Moisture testing / thermographic imaging

Hazardous Material Management
Focus Environmental assist clients with the removal of chemical, biological and emissions using the latest methods to ensure health and safety in your organisation.
Due diligence reports
Hazard identification and management
Hazardous substances handling
Dilapidation surveys
Asbestos identification & management
Site Health & Safety
Whether you need health and safety processes for plant, noise, manual handling, dangerous goods or hazardous substances, we offer a comprehensive auditing procedure that evolves from concept to implementation.
Policy & procedure development
Site assessments
Workplace safety training
OHS management audits
OHS compliance
Specialised training
Affiliations & Accreditations
Our services are internationally recognised with ISO (International Organisation for Standardisation) accreditation proving our commitment to achieving our objectives and increasing the credibility and customer confidence in our services.
The National Association of Testing Authorities, Australia (NATA) is Australia's national accreditation body for the accreditation of laboratories, inspection bodies, calibration services, producers of certified reference materials and proficiency testing scheme providers throughout Australia. NATA accreditation is formal recognition that facilities produce reliable technical results which increases community confidence and trust in a facility's services, mitigates risk, improves tendering success and facilitates trade.
                                              Affiliations                                                                                   Accreditations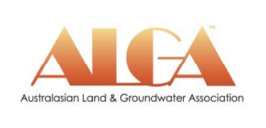 Get in touch